Barn Wood Paneling, Hand Hewn Beam Veneer, Log Veneer, Live Edge Slab Veneer, Sliding Barn Door, and More. Photo Gallery of previous projects.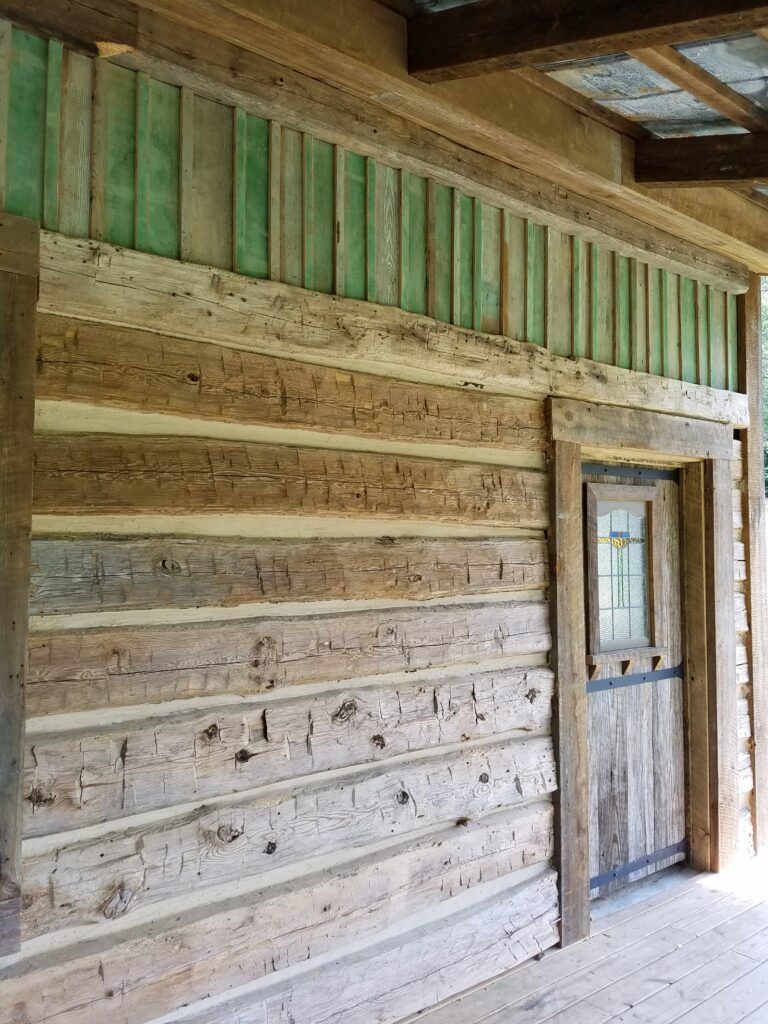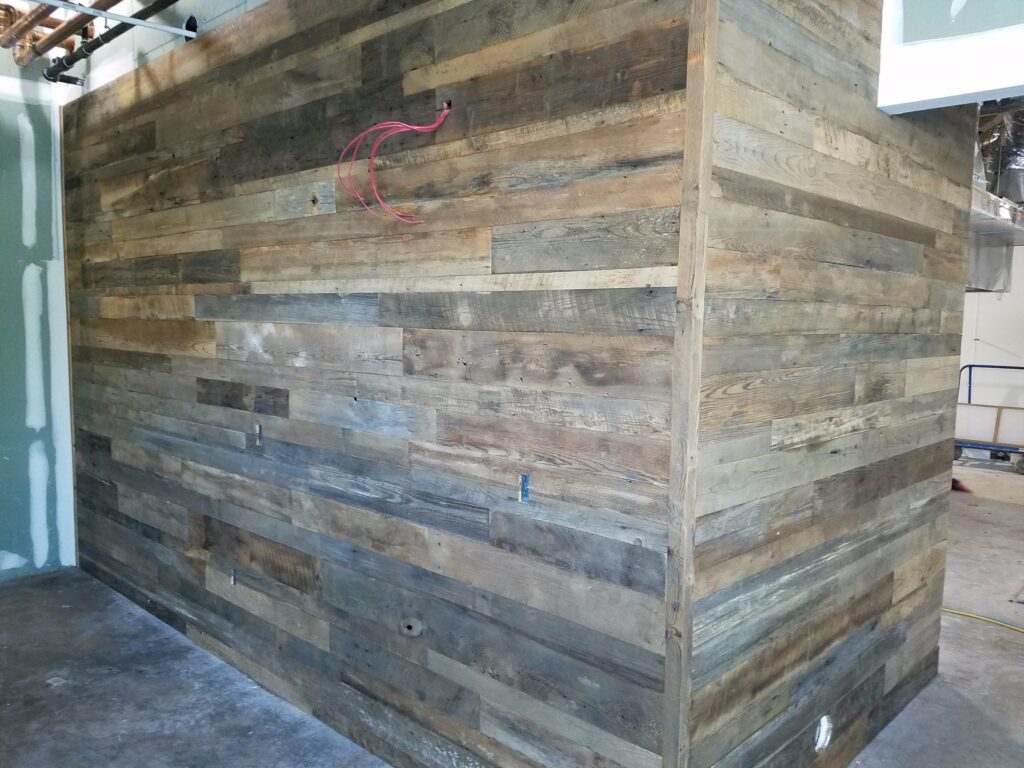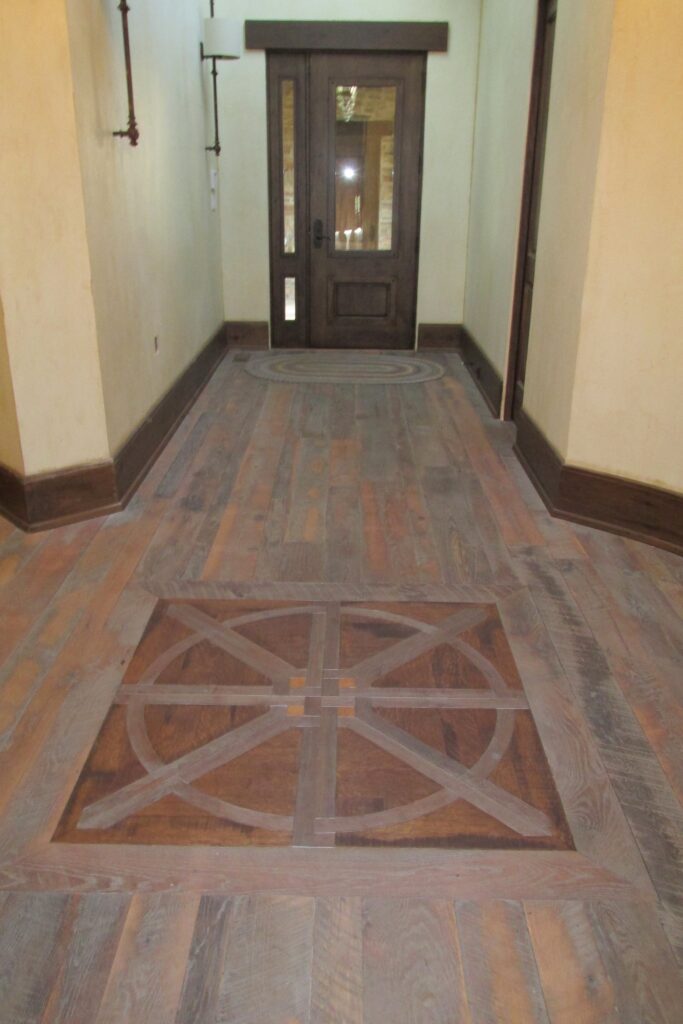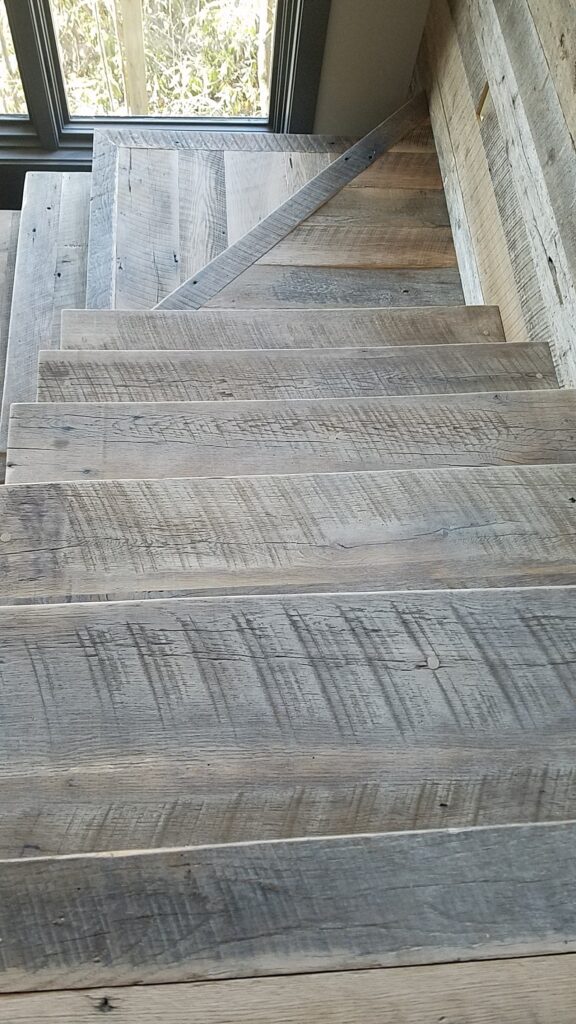 Our barn wood is available in many sizes, species, and colors; including grays, browns, fading red, and occasionally others. We offer barn wood in its original form with the nails removed, ends trimmed, and kiln dried; or you may choose from several milling options, including, back plane, straight-line, ship-lap, tongue and groove, and more.
We source old growth lumber and custom mill new products including hardwood flooring, barn wood paneling, sliding barn doors, furniture and cabinets.
Barn Wood is available in random widths or all one custom width. We offer a Barn Wood Paneling that is tongue and groove which offers easy installation. Every barn board is different, so we match colors and textures to your specifications.
Typically barn wood is sold as a mixture of different species, including pine, oak, chestnut, poplar, hemlock, and occasionally others; however, you may request that your order contain only a certain species. All orders are custom made in the USA in Nebo, NC from old growth superior American Antique Reclaimed Lumber. https://pricelesswood.com/contact-us/